12 beaches and coves of Jávea: one to enjoy every year
Jávea can boast of having the second best microclimate in the world after Rio de Janeiro. And it is that you can have, more than 300 days of sun a year and a temperature all year round with an average of 18ºC that invites you to enjoy its more than twenty kilometers of coastline. We propose 12 beaches, one for each month of the year. Keep your flip-flops and towels!
January – La Grava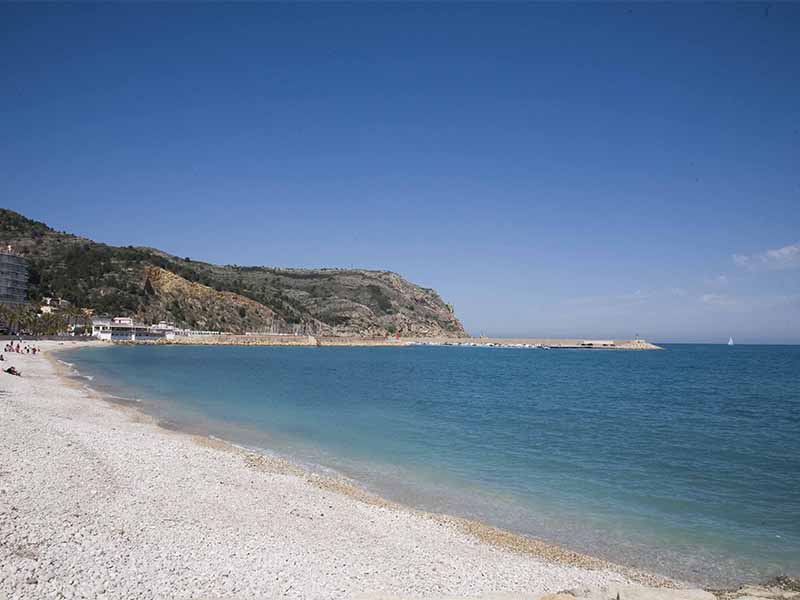 This urban beach is located in the area of Aduanas del Mar, in the Port of Jávea. It has a length of about 300 meters and is surrounded by a promenade with a multitude of restaurants and entertainment venues. In summer it is a very busy area so in the month of January it is a real pleasure to stroll, enjoy the tranquility and good temperatures of Costa Blanca, have a drink on a terrace and, why not, go for a swim. It is also perfect for water sports such as surfing or snorkeling.
February – Cala del Francés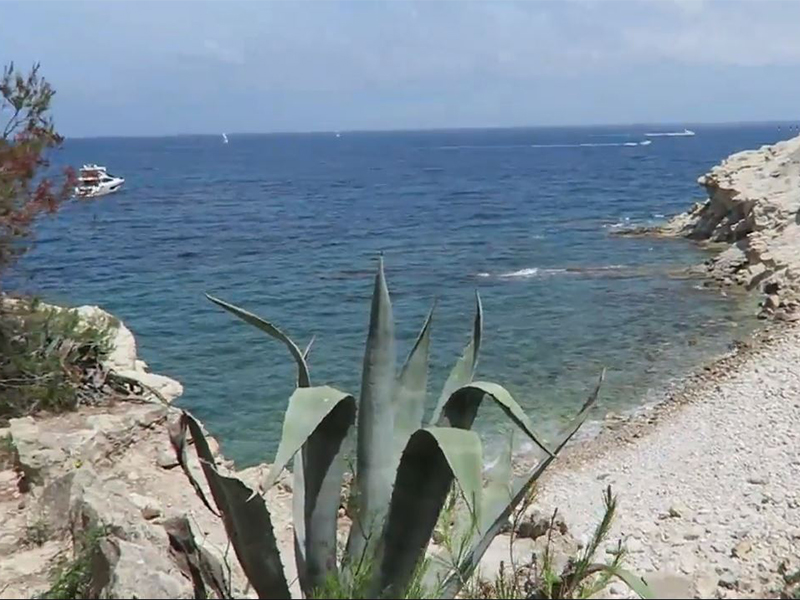 One of the most charming corners of Jávea. This small cove is located between Cala Blanca and Cabo de San Martín and takes the name of Mr. Lambert, one of the first tourists on Jávea. It has two accesses by foot but they are not very simple, but the relaxation you breathe when you arrive is well worth the effort. Presents crystalline turquoise waters that invite you to snorkel and discover its wide variety of rock fish, as well as incredible views of the bay of Jávea, Cala Blanca, Montgó and Cabo de San Antonio.
March – Segon Muntanyar
This beach is located around the Punta del Arenal has an extension of about two kilometers. When the sea is calm it is a real pleasure because of its tranquility and its transparent waters. During the month of March is the ideal time to install the towel and chair and start enjoying the spring sunbeams, and why not, start tanning.
April – Cala Blanca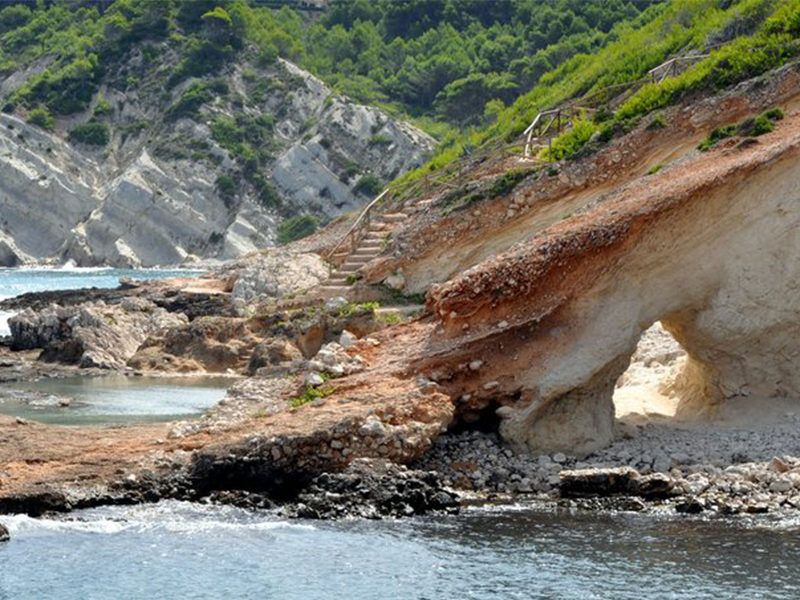 The whitish color of the rocks is what gives this beach its name, which is actually made up of two contiguous coves. The first Caleta I, is at the end of Avenida Ultramar, and has a length of 80 meters, the first swim of the season. Walking along the sea you reach Caleta II, a rustic cove that is characterized by the coarse stone arm that goes towards the sea and acts as a barrier.
May – Primer Muntanyar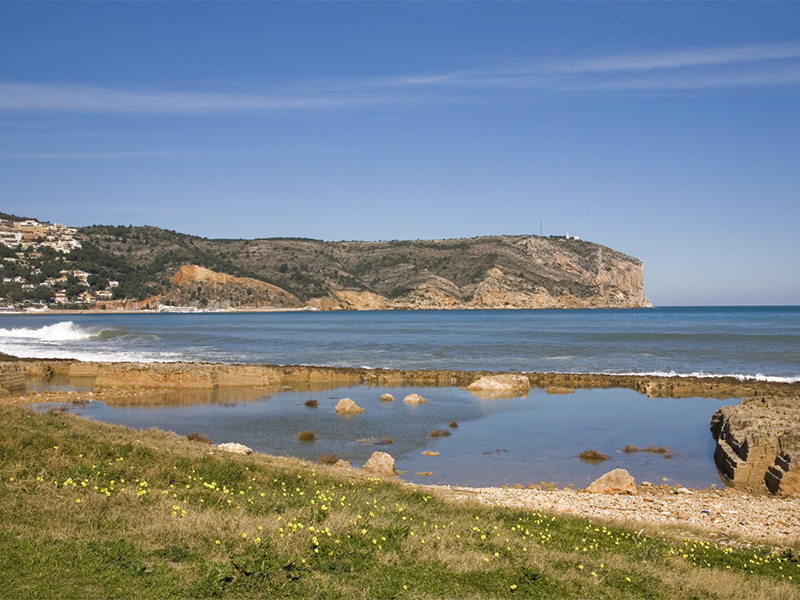 It is also known as the Benissero. It is a semi-urban and open beach of gravel and rock, which lies between the mouth of the Gorgos River and the Arenal beach, with a length of 2 kilometers. It is not usually very busy and also doesn't have much depth, about two meters, so you can swim and practice diving without problems. The sunset from this beach is especially beautiful and during the month of May in which the temperatures are already warmer, it is truly magical.
June – El Arenal
If there is a lively beach that is the Arenal beach, it is the only sandy beach in all Jávea and also one of the busiest, especially in summer. In the month of June it is perfect to be able to drink something on its terraces and enjoy the beach without crowds. It forms a small bay about 500 meters long with the Parador on the northernmost side and the Punta del Castell viewpoint at the southern end. This beach is awarded every year with the Blue Flag.
July – Portixol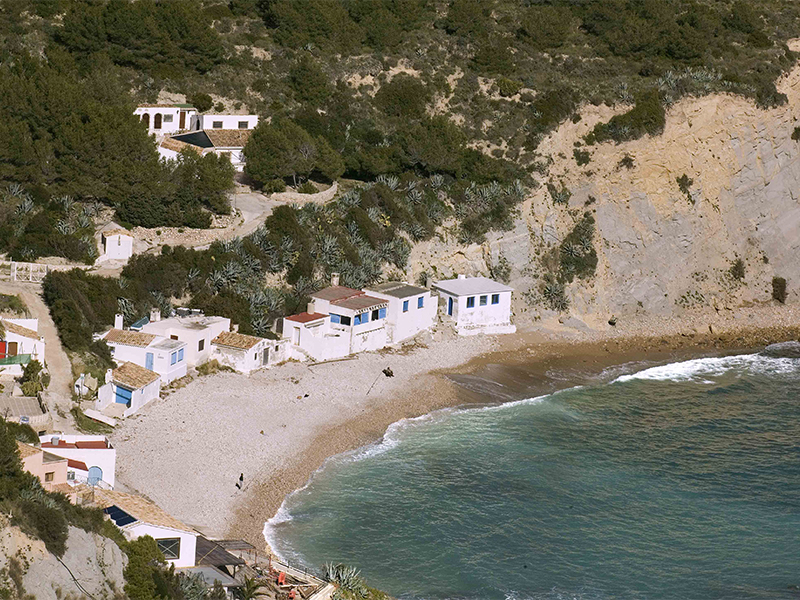 It is also known as La Barraca, it is a rocky cove, located between Cap Prim and Cap Negre, which is accessed by car from the road of Cabo de la Nao and by foot from the Mirador de la Cruz del Portixol. It is one of the most popular so we recommend you to visit it in July and avoid the agglomerations of August, yes for canoeists, divers and lovers of snorkeling this is one of their favorite coves for its tranquility and sea. The Portixol is bordered by old fishermen's cottages that give it a special charm. Right in front of it there is the Island of Portixol.
August – Sardinera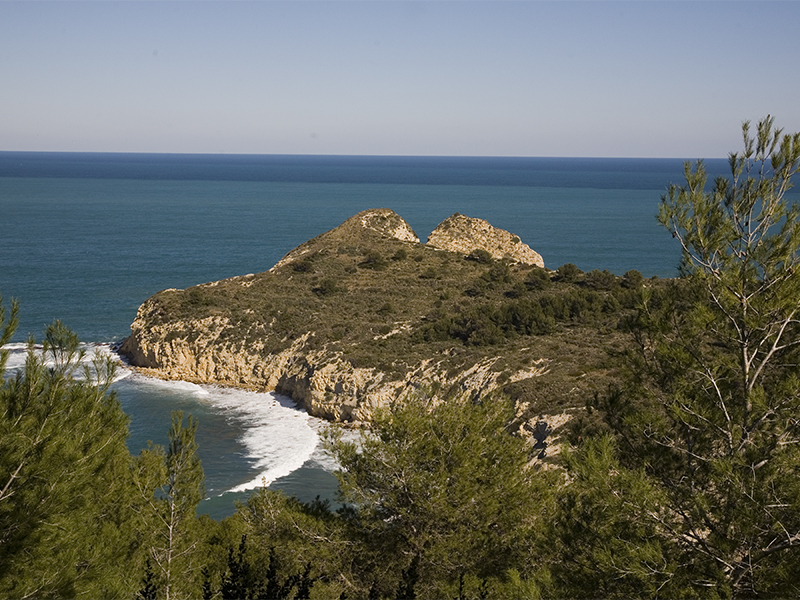 No hassles, no crowds… the Sardinera is a virgin cove which is reached after a 10-15 minute walk from the Mirador de la Creu del Portixol so it is not very popular, yes, the effort is worth it to enjoy a full tranquility in August and its crystal clear waters, something that may seem impossible on Costa Blanca but in this cove it isn't. A curiosity, its name refers to the sardines, fine nets that cut in twice a day, at sunrise and sunset.
September – Granadella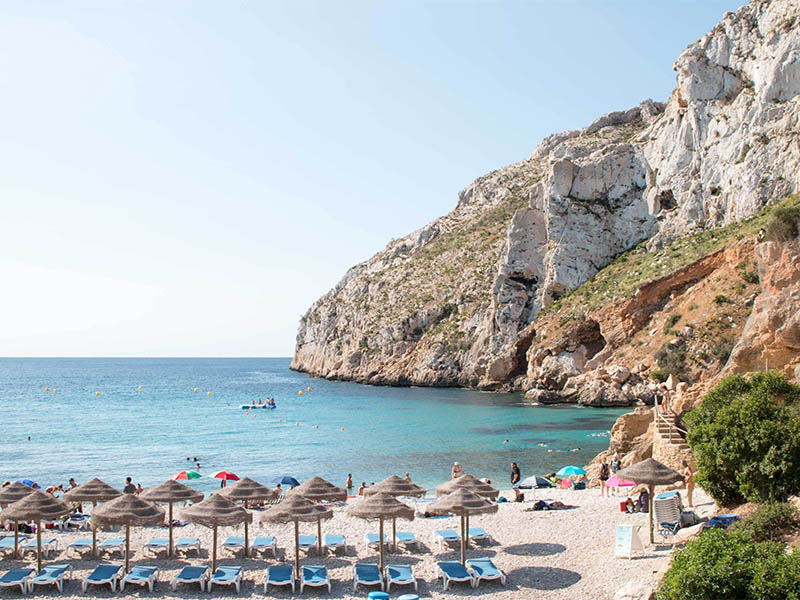 The cove of the Granadella is undoubtedly one of the most popular in Javea and also one of the most frequented. In August the occupation is really high, in September you can still enjoy magnificent temperatures with much less people. It is in the southernmost area of Jávea, and it is accessed through a road of the same name. Diving, snorkeling, kayaking or just resting… are some of the options offered by this cove that receives the Blue Flag award every year and that for several years has been recognized as the best beach in Spain.
October – Cala del Moraig
In October we moved to the Poble Nou de Benitachell, south of Jávea, to see one of its most emblematic and most charming beaches in the area, Cala del Moraig. A unique atmosphere with transparent waters and where there are impressive geological formations such as the Falla del Moraig or the Cova dels Arcs, an aquatic cave that is an outlet to the sea from an underground river, an authentic paradise for scuba divers.
November – Cala del Ministre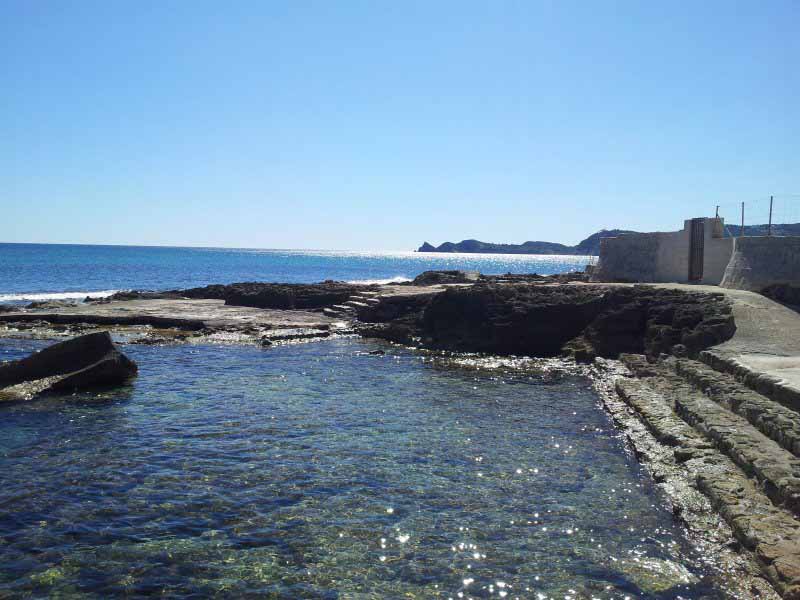 At the beginning of the beach of Primer Muntanyar there is a large excavated raft known as the "Baños de la Reina". It is a commercial settlement that dates back to the second half of the 1st century BC, where salted fish and sauces were prepared. This section is known as Cala del Ministre, it is quite closed and small so you can't practice many nautical sports but it is perfect to relax and let yourself be cuddled by the soft rays of the sun of November.
December – Sèquia de la Nória.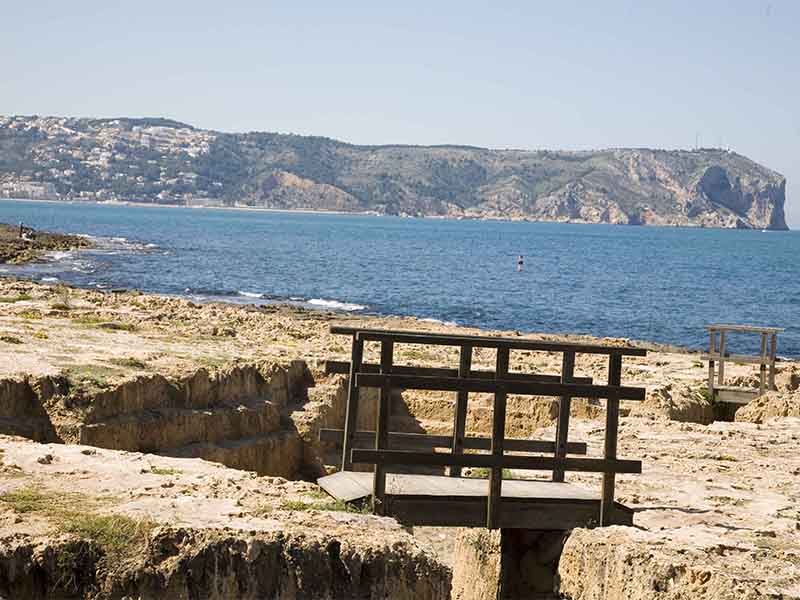 December will not invite you for a bath but you can still enjoy the sea breeze and what many have described as the best sunrise in Spain. One of the most recommended points is the Sèquia de la Nòria, a large channel cut and excavated on the rough that during the Roman era was used to allow the entry of seawater to the salt flats, to the old salt flats of "El Saladar". In medieval times a wooden ferris wheel was added that was driven by an animal.
12 coves for 12 months of the year, that you can enjoy every day from your own home. Check on our website the villas in and apartments in Jávea for sale.